DragonLord


Subject: Test Results: PsychoKing Mon Dec 30, 2013 4:23 pm

---

Match DuelConstellars vs Traptrix         (2 – 0)     (0/20)sendspace.com/filegroup/CWum3NaAXQhXlkrN83mClwPerformance:                                         (18/20)Duel 1:  Your starting hand wasn't the best and you tried your best to use the resources you had.  No noticeable misplays.Duel 2:  Sided in Vanity's Emptiness, Light – Imprisoning Mirror and Stygain Digre which are good cards that hurt Constellars.  This duel was much closer and kept on going back and force between us until I got my sided card royal decree which helped me win the duel.  Only misplay I saw was in turn four where I think you activated Light-Imprisoning Mirror too early, think you should of waited until I used one of my monsters effects before activating but other than that no other noticeable misplays.
Deck Construction:   (25/30)
The deck looks unique but I think it needs to be a little more consistant. I would suggest trying this out:
Main Deck – take out one maxx c and magician of fate for two gaint rat,  take out one trap hole for torrential tribute and finally take out mind control for another pot of duality.
Extra Deck – try taking iron chain dragon out and adding in maestroke.
Single DuelGeargias vs GK Malefics        (0/5)sendspace.com 55hny6Performance:    (14/15)
No noticeable misplays I just was able to special summon monsters a lot and had control of the duel from the start.
Deck Construction:    (4/5)
Deck looks like a solid build. Only suggestion I can make is maybe try taking the maxx cs out and adding another pot of duality and gravekeeper's stele just for little more consistantsy.Extra points:   (5/5)Grand Total:       (66/100)You have made it into the Uria Red Dorm.  Keep on working hard with your decks and try out the suggestions I have given and good luck for next time.
Dovahkiin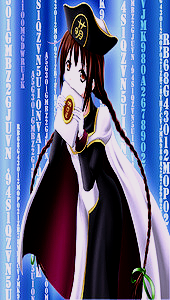 Subject: Re: Test Results: PsychoKing Mon Dec 30, 2013 5:05 pm

---
Tensa

Subject: Re: Test Results: PsychoKing Wed Jan 01, 2014 10:45 pm

---

Subject: Re: Test Results: PsychoKing

---