Hostile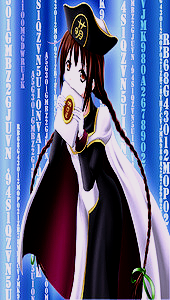 Subject: Girls in the Yu-Gi-Oh scene! Sun Mar 02, 2014 8:03 am

---

Yu-Gi-Oh only for dudes??? Hell no...Besides beauty some of them girls have actually a great

knowledge of the mechanics of the game. Here are some famous ladies that makes the game very enjoyable and interesting!!!

Note: Please keep your tongue in your mouth and look deeper then only looks!!!

off-topic:

https://www.youtube.com/watch?v=5pgg7LJO7gw
monoman01


Subject: Re: Girls in the Yu-Gi-Oh scene! Thu Mar 06, 2014 8:26 pm

---

girls love decks like madolches or raccoons...I built my girlfriend a max rarity madolche deck...not that she really knows how to use it xD

"Oh

,

that's just my Gaydar

. My father had it installed in my Millenium Ring" you are one kinky guy yugi-boy.
Icingsugar

Subject: Re: Girls in the Yu-Gi-Oh scene! Sun Mar 23, 2014 12:38 am

---

Sorry if this is kind of late to the party but Hostiles first shot reminded me of this that Amanda did.

I doubt you guys will complain too much  
Tensa

Subject: Re: Girls in the Yu-Gi-Oh scene! Sun Mar 23, 2014 1:37 am

---

Subject: Re: Girls in the Yu-Gi-Oh scene!

---