Hostile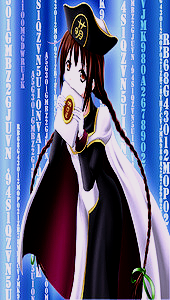 Subject: CARD OF THE MONTH Sun Mar 02, 2014 7:46 am

---

Black Horn of Heaven

Counter Trap

Negate the Special Summon of 1 of your opponent's monsters, and destroy it.


Black Horn of Heaven has the ability to only negate inherent  special summons (also referred to built-in special  summons). Inherent special summons are summons  that do not start a chain, when their summoning  conditions are met, you have the ability to simply attempt to place them on the field. This involves cards like Cyber Dragon and Machina Fortress, but the largest number of targets you will see comes from the extra deck. That's right, XYZ and synchro summons are all considered inherent summons. The only exceptions to this involve using card effects like Formula Synchron and the Rank-up Magic series of cards.
The special thing about an inherent summon is that it's the only form of special summoning that has a response window. During this time there's a moment where it's "attempting" to be on the field. This is when Black Horn can be activated.

Notable things Black Horn of Heaven stops: Synchro Summons, Xyz Summons, Judgment Dragon, Cyber Dragon, Chaos Sorcerer, Machina Fortress, Swap Frog, ...

"Black Horn of Heaven" cannot be used to negate a Special Summon that results from a Spell, Trap, or effect of an Effect Monster Card. You cannot use "Black Horn of Heaven" to negate a Special Summon from "Monster Reborn", "Polymerization", "Premature Burial", "Call of the Haunted", "Elegant Egotist", "Fusion Gate", a Ritual Spell Card, "Giant Rat", "Mystic Tomato", "Marauding Captain", "Spear Cretin", "Cyber Jar", "Van'Dalgyon the Dark Dragon Lord", "Tualatin", etc.
"Black Horn of Heaven" can be used to negate the Special Summon of a monster with an inherent Special Summon effect that does not start a Chain, like "Dark Armed Dragon", "Dark Necrofear", "Cyber Dragon", "Gladiator Beast Heraklinos", "Elemental Hero Magma Neos", etc.

Most counter traps are situational, as you can only activate them in response to specific events occurring.
Black Horn of Heaven is decent against a bunch of decks, but being unable to stop summons through card effects means its just not as good as Solemn Warning.
I personally wouldn't main Black Horn due to it not being versatile enough, but siding it is definitely a good option.
A few decks have started to emerge as slightly better than the rest, but in my opinion any deck is currently viable, so long as you can create a consistent build and pilot it well. Even with this being the case, one thing always remains true; the best boss monsters come from the extra deck.
Mecha Phantom Beast Dracossack, Divine Dragon Knight Felgrand, Mermail Abyssgaios, Stardust Spark Dragon, Brotherhood of the Fire Fist Tiger King, etc. all comes from the extra deck. This means that you can put essentially every deck on the defensive by stopping their big push with a simple Black Horn.

*Credits goes out to Wiki and Daniel Morris.
Raido13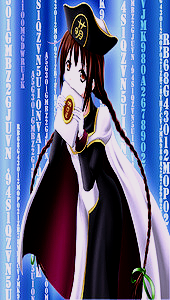 Location

: Where all your ex's live


Subject: Re: CARD OF THE MONTH Mon Apr 28, 2014 2:53 am

---

Hostile wrote:

...one thing always remains true; the best boss monsters come from the extra deck...

my Malefics beg to differ