monoman01


Subject: What makes a good YU-GI-OH duelist. Tue Feb 04, 2014 9:47 pm

---

The question today is simple : What makes a good YU-GI-OH duelist?


The single-most important thing when deciding what makes a good YU-GI-OH player is understanding what the game was made for ,that is, for players to have fun. A player who takes the game seriously at the expense of their opponent will never make a top YU-GI-OH player simply because of the fact they do not understand the purpose of playing. There is therefore a fine balance between competitiveness and being able to have a laugh and enjoy themselves.

The second most important thing consists of what I will refer to as an "anti-scrub" attitude - to all those players - and yes even some of you in the academy, who blame the deck for losing I will say this. The deck is only as good as the player who makes it. The ideal duelist will first and foremost take the loss as an experience and try to restrain themselves from using any of the following sayings we have all heard...

"I had a sh*t hand"
(my decks structure is poor)

"My opponent sacked me"
(I could not respond, he had an out to all my cards)

"I'm not used to playing this anti-meta cr*p"
(I did not consider this when siding)

AND MY FAVOURITE

"Well at least I don't have to be unoriginal and net-deck to win"
(I lack experience playing the better decks)

Instead they will turn their loss into an experience to learn from and question what it is about their deck which needs improving, which brings me on to the third quality on the agenda - experience and testing. A good duelist should be able to construct a deck which has answers and outs to around 70% of other decks and more specifically the "hot" cards of the format which people will be running.
An example of this is the card "Tenki" this format. Fire-Fists, Fire-Kings and Constellars are all hot decks and so in my eyes a good card to side would be MSTs (if you do not main them) and "Dust Tornado" to deal with the "Tenki" and stop the add; good duelists may also spot the potential for other cards such as "Mind Crush" which can help deal with the adding problem. As part of this a good duelist will do additional background research, using tournaments and YCSs to decipher which decks people are using and which are topping. SItes such as ocgshriek and just plain google searches on "top decks January 2014 format" can help turn an average deck into one of the better ones.

Good side-decking I would argue makes up a key element to the players deck and being able to decide which cards to side in and which cards to side out can make up all the difference. This is where experience and testing comes in. Deciding which cards to sacrifice to save a spot for the more important cards and this certainly cannot be done without prior experience. Good duelists will need to be experienced players, challenging all types of players, and the best attending real life events such as YCS or Regionals if they are competitive, or just a friendly locals if you are not that competitive. Experience will help a players instinct, dependant on the amount of times they have faced a particular deck, and will help them in judging which moves to play as they will have a rough idea about the deck list, and possibly play style.

Testing also plays an important role.Average duelists will take a YCS top 32 deck and net-deck it online. Good duelists, will take the list, test, retest and adapt the deck to fit in with their play style, adding some tech choices of their own. Originality is key to being successful - if something works for you, the best thing to do is stick by it, even if it means your deck-list is slightly different from others and adapt it to fit and keep up with the current meta. There is of course an alternative - be original and come up with your own lists...but in my personal opinion the better lists will take existing ones with a proven track record and further improve them.

So a recap and a top 5 tips to becoming a better overall YU-GI-OH player

1. Have fun, be able to take a loss and learn from the experience.
2. Experience and testing matter! - playing so that you are familiar with other decks as well as your own is vital.
3. Research - key to finding out other players ideas and deck-lists in order to make your own better.
4. Adapation - Good YU-GI-OH duelists will always be on top of the meta and be able to adapt their decks accordingly.
5. Respect - A good duelist will always respect their opponent, and friends and listen to constructive criticism which could help to give their deck a better structure - the best decks are always built with the input of 2 or more players!

Thanks for reading this article, look out for the next one where I will be talking about cards making a difference this format.
CAGE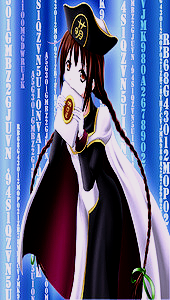 Subject: Re: What makes a good YU-GI-OH duelist. Fri Feb 07, 2014 7:12 am

---

excellent advice, it's very easy to get discouraged when building your own deck, but remember, it shouldn't have to be done all alone, the only thing you truly have to do alone is wield the deck in battle. Your friends and teammates are your greatest resource and your harshest critic when you're trying to be the best.

Subject: Re: What makes a good YU-GI-OH duelist. Sat Feb 08, 2014 12:51 am

---

Very good report , but i rather do the decks all by myself insteed of copy of course some research its always necessary so you know what you doing but as you said ans even if you dont follow that i rather do decks my own that way i have them all in my mind and let me play as i like that its fast and consistent knowing all the path since begining and catching the player in good sides.
Haseo

Subject: Re: What makes a good YU-GI-OH duelist. Sat Feb 08, 2014 3:28 am

---

its a nice read, altho in my opinion certain decks can only bring you that far, no matter how good i use my x-sabers they will still lose 90% of the time, some decks are just outdated. altho i could easly fix my problem by just simply re-building it but i like my decks in a pure format.

but for the rest it seems about right.

What is it you want from me?!

Subject: Re: What makes a good YU-GI-OH duelist.

---