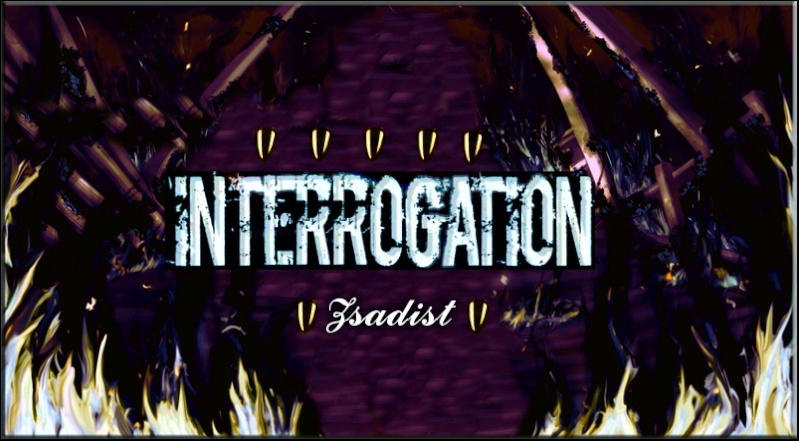 Hello Zsadist!!! Thanks for dropping into our Interrogation room.. How are you doing?
I am fine thnx

So Zsadist your from Portugal explain what it's like to live there and what special things are going on there ...
Well portugal its a beautiful country , when you come here you will be amazing with all this
Portugal has much potential and people are amazing but well we are a oldish country too
What do you do outside of playing yugioh & what do you do in real life ?

Well in real life i'm studying to be a cook at the moment & for fun I go out with friends mainly what youngsters do & other things i do online outside yugioh is go on facebook talk with beautiful women and talk with friends. I also watch alot of series and animes mainlythat's what i do when i am not playing ygo or helping academy.
You are a good duelist have you always been a good duelist or have you gotten better over time & if so please share with us how you have gotten better!
First i ain't that good compared to others , also at the beginning i sucked but i had Hostile as my teacher and i got better now i just play well but still can improve.
What about your past in the world of YGO? Tell us more about that please & how you came across ygopro & dn!
Well i played ygo3 and after that i was like what will i do i really liked playing it & don't know what i would do now . I passed my time searching for ygo4 and it was what I search for when I found ygopro i gave it a try and i liked it , then some people recruited me to an yugioh academy with the pic of krystia there i made a team called darkfiora we won our first war versus cagethedarkmaster team , after that war that academy merged into PRA and there we made again that team (darkfiora) i met hostile there and after that i turned into a better player after a bit a huge confusion between me and Mister made me move to CEA where me and Hostile made a team called ICC i didn't suck that much in CEA cuz i met RsS.yugi from RDA he made me a game master stuck there for a whille but then i got off yugioh. After an year i made FDA and then entered NOA where i am now.
Whats your view and opinion about Yugioh & the game & how would you change it?

I like it now more than the previous banlist i also think the game is a little bit less fun now i would ban the top decks like rulers,verz,mermails etc so we could play more fun tier 2 & 3 decks.
What are some of your favourite memories from your time playing YGO?
Well the time i spent in dark fiora was the best one ,after that meeting Hostile and you all and for last but not least the time i am spending here as admin in this awesome academy.
You have been in a few good teams in your time playing yugioh & you are now one of the leaders of 4given, tell us how your past experience was with these teams & what you hope to achieve with 4given...
Well my pass in teams i started as leader of darkfiora with lilking, lateknight , sakuya izayoi and golie freacks all of them good friends and players i know that had potential we made our biggest conquest winning against cagethedarkmaster team then but when i left pra I didn't make any other team i joined Hostile team ICC as co-leader and i founded one of the greatest teams i ever had with Hostile , Cage , Taisa and Kriskirk all of them pros and me there just as a regular player but still in  our first war i only played a game which i won i was happy but my team lost the war in the two days i wasn't online after i awhile i stepped back and made another team in RDA which lost all it's wars I then came to NOA and made Hunting Season/Spining Melon with alot of prunks although we won 4-0 against Night Swords the team was under stress and we dismissed it then UltraViolet asked me to do a team with him and we make 4Given and it's the best team all good people and fine duelists and we will start by winning our war against Royal Knights for now but i know we will surpass all other teams and be better than Paladins and DreamState.
You are an admin on NOA & have been admin & staff on other acadamies tell us how you came to be an admin of NOA & what drew you to NOA & made you want to help?
I started my staff carreer in RDA as game manager and i thank RsS.Yugi for beleaving in me , then i lost my way and abandoned yugioh after several months i made a comeback were i join FDA as a admin but never was there i didn't like MasterMarcus as a boss always wanted things his way and never listen to other staff or admins after some time Hostile show me a new start a new academy NOA i applied for Moderator and the staff accepted me after awhile they made me game manager also as i had past experience in that and then someone had to do the Role Play so i made it also and became Moderator/GameManager/roleplaymaster when academy was needing a new admin i think i bored Ultra so much that he made me one and since then i am one of the three admins.
Now the last question before I hand you over to the firing squad , do you have any last words to say to our readers, your fans, your enemies, anyone?
Well i dont think i have any enemies or any fans but to all NOA people that i love i hope you see me in another light now And that you liked to hear more about myself.