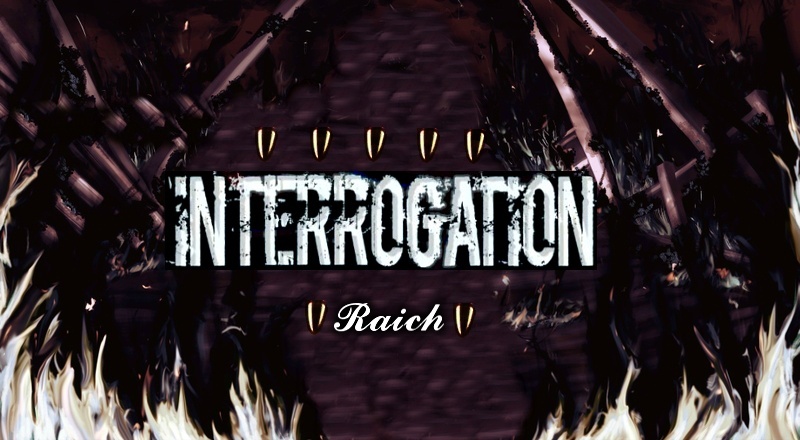 Hello Raich!!! Thanks for dropping into our Interrogation room.. How are you doing?
oh sorry need to take the tape of your mouth ( rips the tape of raich's mouth & thinks this maybe a bad idea)

I am fine thnx

So Raich your from athens explain what it's like to live there and what special things are going on there ...
Hmm..hard to say well i guess it isn't that good the life here in athens....there are too many people from other countries wanting to show mercy to greeks and so i don't get out much but yeah life here is boring
What you do for fun in athens?
Most times i am going with my friends and playing basketball
All the NOA members picked you to be Interrogated ! ...How do you feel about that?
The feeling that NOA voted for me is nice i guess the feeling they are interested about you & that someone cares about ur life u know...
You are becoming a better duelist as of late! Do you want to share with us what you have been doing to become a better duelist & give some advice to the duelist looking to become better.
Well it is secret....JK..Well my training is joining different academies and warring all the time and if i lose not giving up just go on...Personally i do 4 war duels in a day and i suggest to others do the same !
What about your past in the world of YGO? Tell us more about that please & how you came across ygopro & dn!
Well i started to like yugioh from 7 years old i had random cards and was playing with my cousins after awhile we hadn't anymore money for ygo cards so i stopped buying them...When i become 11 years old i tried to search for ygo online it was a bit hard so i gave up...and before 6 months i found Ygopro in greek ygo blog and after DN and started playing ygo online.
If you could get Konami to change something what would it be & why?
I would like to unban some cards i loved using...and ban all rulers so YGO can be a fun game again...with all these E dragons around it's making the game harder than a childrens card game...
What are some of your favourite memories from your time playing YGO?
I don't remember any really...from the day i started joining academies and teams i learned ygo isn't childish and fun game anymore war is only this thing....''PLAY TO WIN : no ''PLAY FOR FUN'' but playing YGO has let me make a lot of good friends & i hope to make a lot of fun memories with them.
You are the leader of team night swords, tell us how it all began & what you hope to achieve with night swords...
Well before long time i had joined an academy named Resurrection duel academy or RDA and i wanted make a team there so i did after time i was bored and went to another academy called Xenon duel academy or XDA and moved the team there and after awhile there i came to NOA with my team to do a lot of warsss!!
Now the last question before I hand you over to the firing squad , do you have any last words to say to our readers, your fans, your enemies, anyone?
No
lololololololol